One of the most commonly asked questions from people who are suffering from plantar fasciitis, is what type of shoe they should be wearing for work to give them all day comfort and relief from pain.
So what shoe is best for plantar fasciitis? When dealing with plantar fasciitis, there is no "One Size Fits All" when it comes to choosing the correct shoes to wear. Every persons condition will have unique characteristics that will need to be considered, however one constant is that the footwear needs to be comfortable and provide good support.
Having researched and listened to what fellow sufferers have had to say, we have compiled a list of the most recommended work footwear currently being favored by plantar fasciitis patients.
Work Shoes
Many people develop plantar fasciitis from their job and working environment after spending many hours per day standing on their feet or walking for miles to do their job.
Just some of the types of occupations that see higher rates of plantar fasciitis are:
Nurses & Doctors
Cleaners / Janitors
Factory Workers
Construction Workers
Police & Armed Forces
Athletes
These jobs usually require many hours a day spent standing or walking on hard floor surfaces, and sometimes carrying heavy loads. All of these things add strain to your feet and can contribute to developing plantar fasciitis.
If you have a one of these occupations, or a similar job, then it is vital that you find comfortable, well fitting and supportive footwear to help minimise the chances of developing plantar fasciitis, or allowing your existing plantar fasciitis the opportunity to start healing.
Our research has led us to confidently recommend the following brands as providers of footwear that offer the kind of comfort and support most plantar fasciitis sufferers are looking for in a work shoe.
Please remember that every foot is different and each person should do their own due dilligence research when making a purchase. Thankfully, these brands are available on Amazon and offer many many reviews for you to make an informed decision. The other great plus for Amazon in the delivery to your door and the no fuss returns policy should you decide your purchase does not meet your requirements.
3 Recommended Brands of Work Shoe by Plantar Fasciitis Sufferers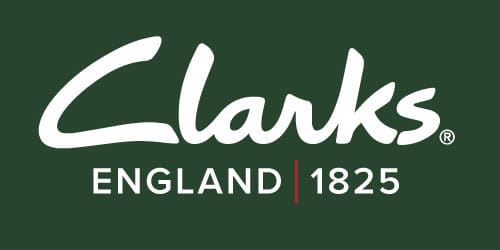 Clarks of England have a long history of being a reputable and quality footwear provider.
They have a very large catalogue of footwear that covers every occassion including dress shoes suitable for the office type workspace to more casual shoes more suited to spending hours on your feet.
Below are just a couple of examples of shoes recommended by plantar fasciitis sufferers on Amazon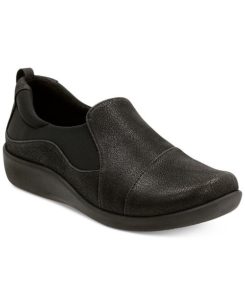 The cloudstepper has everything you look for in a clarks comfort shoe.
A soft fabric lining, a removable cushion soft with ortholite footbed, and a lightweight, shock-absorbing eva outsole.
Choose this easy-going women's shoe for any activity that keeps you on your feet all day
Check Latest Reviews & Prices on Amazon

**********
This classic men's loafer is constructed of premium leather, featuring small gore stretch panels for easy access, and a pu molded footbed brings supreme support and walk ability.
A lightweight pu outsole promises grip and impact-absorption with every step.
Check Latest Reviews & Prices on Amazon

************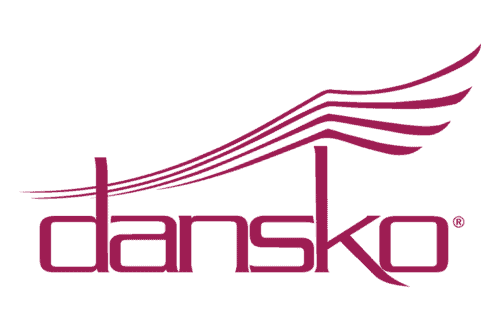 Dansko Footwear
A popular choice for working professionals such as nurses, chefs, teachers or anyone who spends the majority of the day on their feet.
Dansko® shoes, sandals and clogs are known for the "all-day comfort" they provide.
Waterproof leather uppers
Removable triple-density footbed with arch support and shock absorption
Accommodates most standard and custom orthotics
DuPont Sorona fiber for moisture management
CleansportNXT for odor control
 
Check Latest Reviews & Prices on Amazon

**********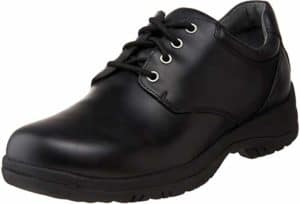 Keep your cool in the Walker oxford from Dansko with its rugged leather upper and casual laid-low look. Its padded lining and arch support will keep you in comfort with every step of your busy day.
Check Latest Reviews & Prices on Amazon

************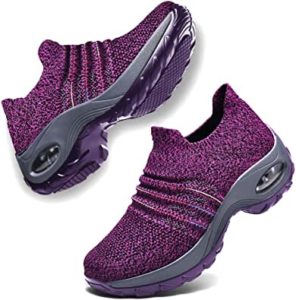 Comfortable Knit Top Shoes Designed to Provide Comfortable Supportive Footwear to Nurses and Food Industry Type Workers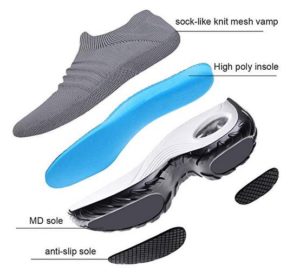 These women's walking shoes have durable knit upper with good stretch that allows the foot a secure fit.
This casual shoe allows for a variety of uses both within the workplace and recreational use.
Walking
Running
Nursing
Waiting Staff
Check Latest Reviews & Prices on Amazon

************
Hopefully these recomendations will have provided you with a few options for footwear. As you can see from the reviews on Amazon, many plantar fasciitis sufferers have found comfort and relief by using shoes provided by these companies. Please be aware that this list is not exhaustive and many other brands of shoe will likely offer similar results.
Already Own Comfortable Supportive Shoes?
If you already own a pair of shoes that offer great support and comfort, you may be better looking at buying some over the counter foot orthotics to provide extra support to your existing shoes.
Take a look at our page Foot Orthotic Explained

for more advice on what is available.